DUI / OUI / DWI: Driving Under the Influence
Call or Request a Consultation Online Today with your #1 Criminal Defense Lawyer in California Richard McGuire! We are open Monday through Friday 9am to 6pm!
DUI / OUI / DWI: A conviction for any of these three charges – DUI: Driving Under the Influence; OUI: Operating Under the Influence; or DWI: Driving While Intoxicated – will dramatically change your life in ways you've never considered. Your driver's license will be suspended, it will be difficult if not impossible for you to buy car insurance, and your conviction will be part of a PERMANENT criminal record.
If you have been charged with a crime or arrested for a felony or a misdemeanor, call Law Office of Richard McGuire at 714.337.9331 or click here to send an e-mail.
Request FREE Consult Now! Tap To Call (714) 337-9331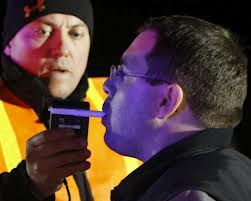 If you are a resident of California convicted of driving under the influence, your name will appear on the Department of Motor Vehicles DUI/OUI/DWI list. Your name will also be sent to the National Driver's License Registry. If you are an out-of-state driver convicted of Driving under the influence or OUI/DWI in California, your state's motor vehicle department will be notified and your license will probably be suspended.
Your freedom to operate a motor vehicle will be either shut down completely or extremely restrained. And even if you can find an insurance company that will write you a policy, you may not be able to afford the steep price tag.
You need to hire an experienced California DUI/OUI/DWI attorney who has a track record of success. Richard McGuire will explore every possible avenue to defend you. He will investigate the arrest to learn if your constitutional rights were violated, if every procedure for a DUI/DWI/OUI was followed, or if any step was not done properly. He will appear with you at your arraignment, pretrial court date and defend you at your trial.
If you are arrested on a Driving under the influence or OUI/DWI charge, you need to fight to protect your rights and freedoms. You need an attorney who will make sure that every possible avenue of defense is explored to protect your future and your freedom.
Serving the areas of
Riverside | San Bernardino | Moreno Valley | Corona
Chino | Fontana | Rancho Cucamonga
Call the Law Office of Richard McGuire Today

714.337.9331
Free Initial Consultation
Richard McGuire will fight for your rights.