How the #1 Rancho Cucamonga DUI Lawyer can help YOU
Call or Request a Consultation Online Today with your #1 Criminal Defense Lawyer in California Richard McGuire! We are open Monday through Friday 9am to 6pm!
To hire or not to hire the #1 Rancho Cucamonga DUI Lawyer… Should NOT even be a question.  In this day and time, people often ask themselves "will a DUI Attorney help me?". The answer is YES, so call us right away.  Call the #1 Rancho Cucamonga DUI Lawyer, Richard McGuire.
Dealing with a DUI arrest is no easy issue, which is why a Rancho Cucamonga DUI Lawyer is your best bet when dealing with legalities. If you've recently been cited for driving under the influence, you then know that you have much to be concerned for. You need to make sure that you approach this problem with a team behind you such as a Rancho Cucamonga DUI Lawyer, otherwise you are susceptible to multiple fines, loss of license and worst — jail time.
Attorney Richard McGuire and his team of paralegals have been immensely improving situations, thanks to his 20 years in the field and positive rapport with Tustin court figures. From the district attorneys to the judge, attorney Richard McGuire is the best Rancho Cucamonga DUI Lawyer. Call today to have your free consultation with Mr. Mcguire.
What the #1 Rancho Cucamonga DUI Lawyer Can Do
If you did not drink but failed the sobriety test, hiring the #1 Rancho Cucamonga DUI Lawyer WILL HELP YOU and prove your innocence. Don't try to represent yourself if you plan to argue your innocence, seek legal counsel.
If you were drinking, a Rancho Cucamonga DUI Lawyer can still help you, so don't fret just yet. Mostly what an attorney can do for you is make sure you are prepared to go to court by helping you understand what is going to be expected of you and even completing some of those requirements prior to your court appearance.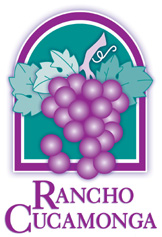 Serving the areas of
Riverside | San Bernardino | Moreno Valley | Corona
Chino | Fontana | Rancho Cucamonga
Call the Law Office of Richard McGuire Today

714.337.9331
Free Initial Consultation
Richard McGuire will fight for your rights.